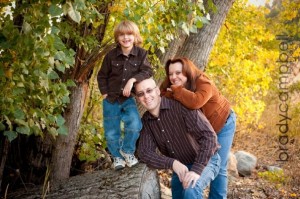 Name: Ann Cone
Name in High School: Annie Clark
Current City/State: Post Falls, Idaho
Current Occupation: Coordinator
Single/Married/Other: Married to Mark Cone
Kids: 21 year old step-daughter and a 8 year old son, Dalton
What H.S. group, club, sports or activities were you involved in?: Cheerleading, Vikettes (Drill Team), French Club
What is your favorite high school memory?: Wow.. I don't know that I could come up with one favorite memory. There were many great times
Miss anything about those days?: Not really…
Military Service/College/Other: Boise State University, B.A. Political Science, J.D. Gonzaga University
What have you been doing since June, 1990?: I went to Boise State University and got a B.A.. with Honors in Political Science. Then I moved back to Post Falls and got at J.D. from Gonzaga University. I practiced Family Law in Spokane, WA until June, 2003. In July, 2003, I started working at Real Life Ministries in Post Falls, Idaho. I am presently the Coordinator for the Real Life Association. With the Real Life Association, we train about 60-70 individuals each month from churches all across the U.S. and the world.
I have been married to Mark Cone since September, 2000. We have a wonderful son, Dalton. Dalton keeps us laughing and busy with all his activities. I wouldn't trade one thing about my life!
Significant Achievements?: I have a J.D. from Gonzaga University.
Places you've traveled?: Florida, Washington, D.C., Virigina, California, Utah, Nevada, Chicago, Iowa, New Orleans, Cancun, Mexico, Puerto Vallarta, Mexico, Banff, Canada, Maui, Kona, Paris, London … We like to travel a lot. Looks like we are heading to Cabo San Lucas, Mexico in October, 2010.
Anything else you want to share?: I am really looking forward to the 20th Reunion!
Also, I am excited to finish my first triathalon on the weekend of our reunion… bring it on baby!